7 Great Online Tools For Learning Spanish
Have you ever thought about learning Spanish grammar and never forgetting it? You might just need to take advantage of some free materials to help keep your knowledge of Spanish grammar fresh. The seven learning materials in this article will help you easily understand the Spanish language while reading, speaking or listening to other native Spanish speakers, no matter what level you are, where you are, or what time zone you live in.
Picking up a foreign language such as Spanish helps you improve your business communication skills, reading comprehension, increase your self-confidence, and helps you discover how to communicate with people around the world. Have you always wanted to learn Spanish without attending a physical class? There are numerous amazing programs out there that make learning Spanish grammar fast and fun. This article contains a list of the best tools that can help you master your Spanish in no time and the reason they are the best for you.
Learning a foreign language is difficult enough without having to go through the hassle of using a complicated, confusing program interface to do it. So, we have reviewed and compiled a list of some fantastic materials that will help you learn Spanish quickly, regardless of what level you are right now. If you're new to Spanish, you can master Spanish with these seven free aids.
Studying a new language with an online tool
You probably didn't pick up any language by watching TV or listening to the radio. No, mastering a new language requires lots of practice, repetition, and patience. Luckily, there are now several tools that can help you out. These apps include materials that are designed to mimic the way that people teach and practice different languages, offering structured instruction in grammar, vocabulary, and pronunciation along with an online community.
While the idea of approaching a new language via a book or a class may sound daunting, these tools make studying new languages easier than ever. Many sites such as Duolingo, Babbel, and Busuu have built training structures that feature flashcards, quizzes, and interactive lessons. They even allow you to watch other native speakers and hear them speak, making it feel like you're really studying with a teacher. These learning aids also have different learning options, exercises and fun games on different topics that help you have fun while you practice the language.
Online tools are amazing ways to learn a new language because they help the learner immerse themselves in the language with no fear of making a mistake. They can also be used for fun and play—learning a new language while having a blast. And because they're online, students can be as comfortable and productive as they want. Some of them are free while some require a subscription fee. There are many resources available to help you learn Spanish language and we'll show you how to choose the right option for your learning purposes in this article.
Choosing the Right Tool to help you learn Spanish
While learning new languages has been made easier with the introduction of several apps and websites, there are plenty of bad choices out there. The problem with some of these websites and apps is that they don't teach the learner to become proficient, they just show them how to put words together. They don't help with developing the underlying language skills that actually lead to speaking and writing fluently.
There are many types of Spanish education apps and websites out there. If you're ready to embark on the journey of learning Spanish language, then choosing the right one for you is crucial. Before you begin using a specific aids, take some time to think about how you want to approach learning Spanish.
Here are some guides to help you pick the right Spanish learning tool:
1. Define your goal for learning Spanish
The first step in choosing any Spanish earning tool is to figure out why you are learning. Is it for fun, vacation, or work? Once you figure out your primary goal, you can then narrow down the selection based on what is most important to you. For example, if your goal is to learn Spanish for leisure, you might want to pick one that has high retention rates and includes low-effort training lessons. If you want to improve your Spanish grammar for a career opportunity, you should focus on something with better grammar and more advanced lesson features.
2. Define your preferred learning style
There are a lot of great aids available for new Spanish learners, and most of them can serve a number of needs. The key is finding a learning aid that fits your personal learning style. Some users prefer lessons that help them study words using flashcards. Others prefer listening to music while studying, reading books or reading articles. Some people prefer taking free Spanish lessons on YouTube.
3. Choose an option that matches your learning style
Once you have figured out your learning style, you should pick a Spanish language resource that matches your style of learning. If you prefer learning by taking lessons with written words and phrases, you should try a website or Spanish course. If you prefer to learn from audio or video, then you should look for an app that has an interactive component. Finally, if you prefer to learn Spanish through exercise and repetition, you should pick an aid that has a lot of drills or exercises to help you understand.
4. Read reviews from past users
When you see a tool that matches your learning style, it is important you read reviews from other people who have used it before. This helps you know the experience others have had with them.
5. Ask for help
It is important to also have a conversation with others around you, especially the natives. Engage in meaningful conversations with them and ask for recommendations on what you should be using to learn. Engaging them in conversations will show them your desire to learn, and they can even volunteer to show you other things about the Spanish language that you never knew.
Choosing the right resource for learning Spanish can seem daunting, but with the right research, you can make it easy. After all, your time is precious, and finding the best option for your learning needs is something that you should only spend time on if it's going to be worth your investment. In addition to the list above, how often do you want to study, whether you require a mobile app or desktop version, and consider your budget as some of them require you to pay a subscription fee to access the classes from their professional tutors . Many of these apps also encourage you to engage in conversations with others using Spanish language. The reason is that; the more you speak the language, the better you become. These are the things you need to help you pick the best resource for your learning needs.
The 7 best learning aids you need to become a proficient Spanish Speaker
There are many learning aids available online to help beginners become proficient Spanish speakers in no time. Many of these resources include lessons from professional tutors who are native Spanish speakers. These classes focus on different areas of the Spanish language, ranging from grammar and vocabulary to pronunciation. Among these various Spanish learning aids, some best include:
1. Duolingo
Learning is fun with Duolingo. Duolingo is a great platform that simulates the class environment and provides lessons to help users learn new words, phrases, and grammar while having fun. It works with your existing knowledge of languages, grammar, and vocabulary and also helps build your knowledge from scratch. Once you have mastered one language, you can continue to expand your learning experience using the same Duolingo approach. This software uses flashcards, story-telling, audio lessons, and real-world videos to teach, and it's designed to encourage users to practice their language skills while having fun. You can pick any language you want to study, start at any time of day, and you don't need to download anything. The lessons themselves build on each other, making the whole experience very seamless. Duolingo has both a free and subscription-based learning option for people using the program.
2. Babbel
Babbel is a popular learning platform with millions of users across several countries. It features several classes on different topics taught by professional tutors. Babbel includes audio and video technology into their user interface. The reason for this is to make it possible for students to watch short videos, focus, learn a new language, and share their progress with the rest of the world. Babbel has successfully created a market for itself that offers value to consumers and businesses willing to learn languages such as Spanish, English, Chinese etc.
3. Rosetta Stone
Rosetta Stone offers a platform for students to have a seamless experience. It features several video and audio classes by the teachers on different topics of interest. The company's educative software program gives you various options that encourage you to focus during the process of tuition. You can choose a difficulty level for the program (beginner, intermediate, advanced) and track your progress. Students start by reviewing their progress for one language before moving to another. With each lesson, they get a more advanced lesson and a review of the previous lesson. They offer both free and subscription based packages to users.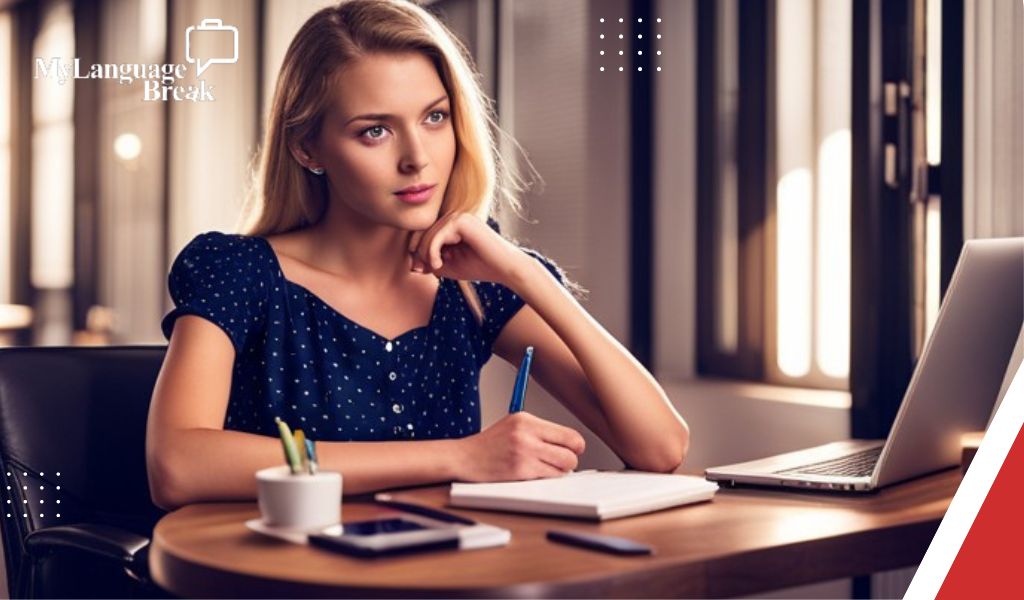 4. Busuu
Busuu is a language education platform that allows you to take classes in whatever language you want. Once you sign up, you choose what new language you wish to learn. After that, you sit back and watch. The audio and video classes are split into several different levels, and are broken down into bite-sized chunks so you can easily fit it all into your busy schedule. All the classes are taught by professional teachers who will address various topics of interest and show you how to have a conversation in Spanish. This will help improve your Spanish reading comprehension, listening and speaking abilities.
5. FluentU
As one of the best mobile education platforms for Android, FluentU offers a quick and effective way for learners to learn new words, phrases, and even entire sentences. FluentU has millions of users, and with several tutorials available (in English), the software is sure to keep you engaged with your studies for a long time. It's a great way to improve reading skills and boost confidence in speaking a new language.
6. Memrise
Memrise is a highly recommended program for beginners. It is a free mobile app that lets people study vocabulary in English, French, German, Spanish, Italian, Japanese, or Chinese. All it takes is downloading the app and choosing a language to study. Then you get access to a practice session with interactive flashcards that help you memorize and remember new vocabulary by quizzing you on Spanish words and phrases you don't already know.
7. SpanishDict
SpanishDict is an online dictionary that includes translation tools for every language. This helps people with the translation of unfamiliar Spanish words into a language they understand. The dictionary also includes audio pronunciation guides and an article library. It allows its users to search and browse through thousands of dictionaries, encyclopedias, and other sources, allowing them to translate text from Spanish to English and vice versa. This is highly recommended for all beginners.
CONCLUSION
One of the most important things you can do to improve your Spanish grammar and vocabulary is actually start to use it. This is because the sooner you start speaking Spanish, the better you'll get at it. We just finished discussing some of our highly recommended materials that you need to help you become a proficient Spanish Speaker. You can start making use of the learning aids you've gotten from this article to improve your Spanish.